Patch testing is not the same as allergy prick testing. Allergies to dyes, fragrances, chemicals, metals, and personal care products that come into direct contact with the skin often result in a type of skin irritation known as contact dermatitis. A person can develop an allergy to a product at any time, even to products that have been used for many years.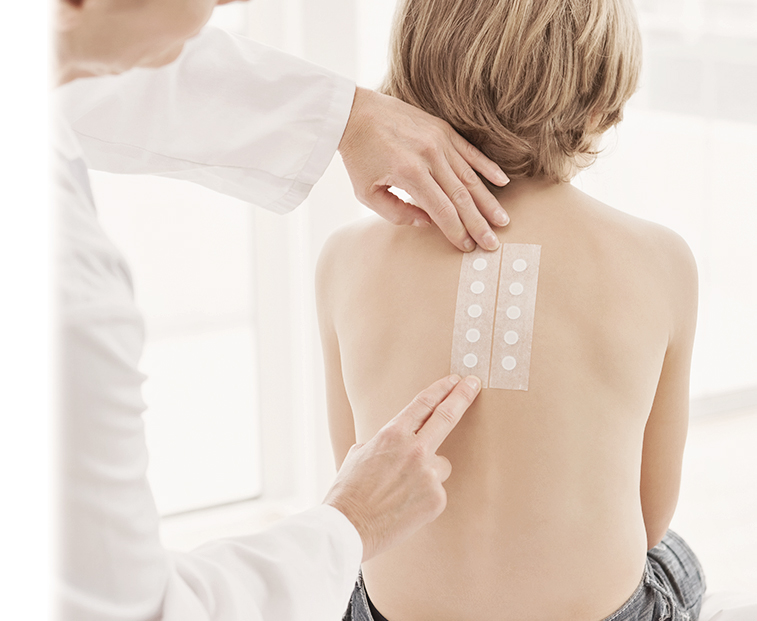 In Office Testing
The patch test consists of 70 of the most common chemicals/products. You may also bring a few of your own products to test. The patches are placed across your upper and middle back and left in place for 48 hours. Patch test results are read at 48 hours and 72 hours. At the 72-hour patch test reading, you will meet with your allergist to review the test results and create a specialized treatment plan.
Start finding peace of mind
Fellowship-trained, board-certified allergists. And, we're also moms.
Mary Hudelson, MD
,
Marie Fitzgerald, MD
,
Susamita (Sumi) Kesh, MD
,
Angelica Ybanez, PA-C,
Emily Williams, PA-C, Courtney McCune, PA-C

See what our families have to say about Family Allergy and Asthma Care.
Dr. Hudelson figured out how to clear up the eczema and blepharitis on my eyelids. I had been to seven different doctors and made no progress and got no relief for my swollen, red, peeling eyelids. Not only did Dr. Hudelson get my skin cleared up, I am now able to wear make-up again, which I did not think would be possible.
I have taken my 3 children to Family Allergy & Asthma Care for 3 years. They always take such good care of us. The staff is very nice. My children usually aren't fans of going to the doctor but everyone there makes them feel so at ease.
The office is neat and clean and the building is easy to find and get in and out of. I hope that if you are looking for a family allergist you would at least consider going to Family Allergy in Flower Mound. I would recommend this place to any friend or family member.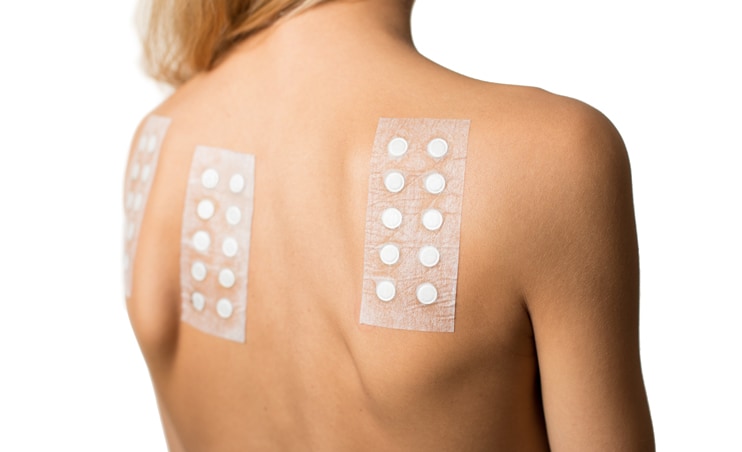 OUR BLOG
IS A SPECIFIC PRODUCT CAUSING YOUR SKIN IRRITATION?
Patch tests are used to identify substances which cause a type of allergy called delayed-type hypersensitivity. A chronic or worsening skin rash is the most common reason a patch test is done


Read More
Always caring for our patients and their families
We collect and record the latest pollen counts for North Texas at our AAAAI-certified counting station.