Treatment for Chronic Cough
If your cough lasts more than 6 weeks, it's time to see one of our board-certified allergists. Consulting with an allergist is an important first step because we take time to get a detailed history and have special expertise in treating chronic cough.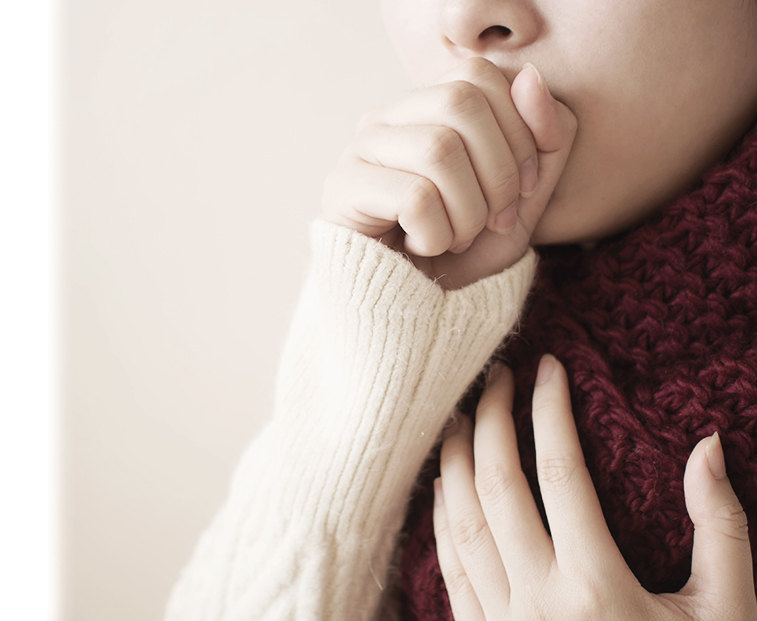 Finding the cause
We may conduct an allergy test to determine if you've inhaled an allergen (such as pollen or mold), causing rhinitis (hay fever) and postnasal drip. Some cases may also need x-rays or a laryngoscopy, to see your nasal cavities and throat more clearly. The most common causes of this chronic condition are postnasal drainage, respiratory infections, asthma, gastroesophageal reflux disease (GERD), or heartburn.
Discover Comfort And Relief
Fellowship-trained, board-certified allergists. And, we're also moms.
Mary Hudelson, MD
,
Marie Fitzgerald, MD
,
Susamita (Sumi) Kesh, MD
,
Angelica Ybanez, PA-C,
Emily Williams, PA-C, Courtney McCune, PA-C

See what our families have to say about Family Allergy and Asthma Care.
They really make you feel like a person and not just a number. They are very thorough and explain everything without leaving anything to question. Allergy testing was a breeze and setting up for injections is just as easy. Couldn't imagine going to any other doctor for all my allergy/asthma needs.
The office is neat and clean and the building is easy to find and get in and out of. I hope that if you are looking for a family allergist you would consider going to Family Allergy in Flower Mound. I would recommend this place to any friend or family member.
The nursing staff is professional and well spoken. ANY and ALL questions I ever have are answered in a timely manner. I have had shots on a regular basis here and it's been a good experience there, too. With the WiFi available you can get work done while you wait to get the all clear to leave.