Immunotherapy for Food Allergies
If food allergies bring your family anxiety, we offer oral immunotherapy (OIT) to treat food allergies including egg, milk, peanut, pecan, walnut, cashew, hazelnut, macadamia nut, soy, wheat, almond, chickpea, and sesame. This exciting treatment brings comfort to adults and kids, making family meals less stressful. Our goal is to reduce the severity of allergic reactions and reduce the risk of life-threatening anaphylaxis.
Until recently the only solution for food allergies was strict avoidance of the allergen. We are very excited to begin offering OIT to treat food allergies, which is a form of desensitization. Treatment involves consuming gradually increasing amounts of the food allergen over weeks and months, resulting in desensitization to foods that cause your symptoms.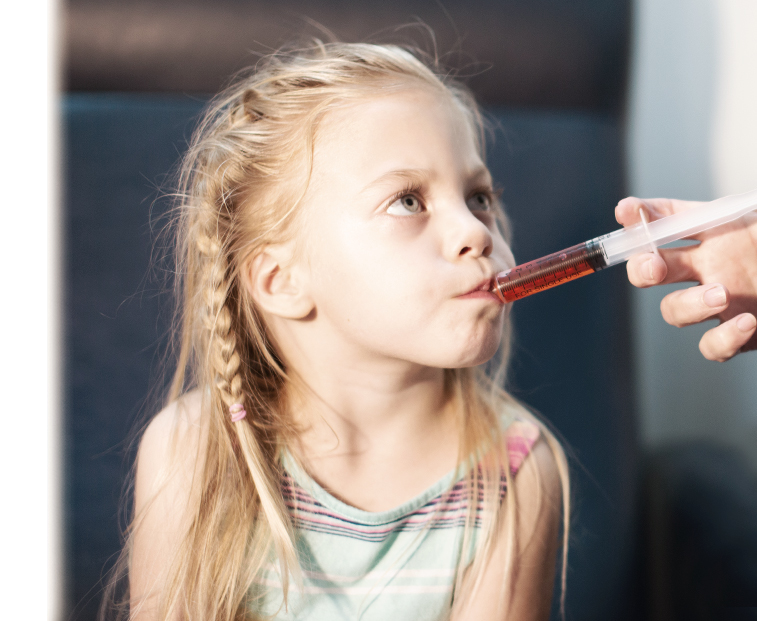 What is the oral immunotherapy treatment process like?
The first session of OIT takes about 6 hours in our office. The remainder of the program requires weekly clinic visits that will last about an hour and a half. Patients will also take a physician-directed home dosing. The duration of the program is different for each individual but is typically around 6 months to one year. After you finish the program, you will be required to take a daily maintenance dose.


Studies have shown that the OIT process can be done safely and effectively. The number one goal of OIT is safety–to avoid anaphylaxis if the allergic food is accidentally ingested. We also want to improve your quality of life by reducing anxiety around foods that cause your symptoms. By reducing the risk of anaphylaxis, families and patients become less fearful of accidental exposures, gaining peace of mind during everyday activities like eating at restaurants, enjoying birthday parties, traveling, etc.
Discover Comfort And Relief Over Food Allergies
Find PeacE Of Mind Over Food Allergies
The Food Allergy Institute of North Texas is a part of Family Allergy & Asthma Care. Family time shouldn't be disrupted by anxiety over meals. We founded the institute to help patients gain peace of mind through innovative testing, immunotherapy, treatment and education about food allergies.
Fellowship-trained, board-certified allergists. And, we're also moms.
Mary Hudelson, MD, Marie Fitzgerald, MD, Sasha Alvarado, DO, Angelica Ybanez-Bennett, PA-C, Emily Williams, PA-C.

See what our families have to say about Family Allergy and Asthma Care.
I have taken my 3 children to Family Allergy & Asthma Care for 3 years. They always take such good care of us. The staff is very nice. My children usually aren't fans of going to the doctor but everyone there makes them feel so at ease.
The office is neat and clean and the building is easy to find and get in and out of. I hope that if you are looking for a family allergist you would consider going to Family Allergy in Flower Mound. I would recommend this place to any friend or family member.
I have been a patient of this clinic for 8 years now. It has truly been a lifesaver. I say that because I had a near death reaction and I was literally saved walking in the door with the most responsive care you could get anywhere. I can say that all of the doctors here are the most professional, the most educated and the most competent of any in the industry.