Hidden Halloween Allergy Scaries!
Halloween is a fun time for kids, but often children with asthma or allergies fall activities can trigger their symptoms! We want your children with allergies or asthma to be able to enjoy Halloween, and we're here to help make those pesky allergens a little less spooky!
Jumping in fall leaves, riding hay rides, and haunted barns- all of these activities can trigger asthma and allergies.
Hay and barns can have hidden mold, ragweed, dust, and storage dust mites which can be a  trigger. Although fall leaves are beautiful, leaves sitting out for a while or decomposing can also lead to mold growth; playing in the leaves can spread the particles in the air making symptoms worse. One of the most common molds during this time of year is Alternaria, which grows in decaying plants, logs, and hay. As it can get windy this time of year, these particles can spread easily. Unfortunately, in our part of the country, mold season can last longer than in other areas due to longer, warmer temperatures. These allergens can go down into the lung and nose, leading to symptoms such as watery, itchy eyes, runny nose, and asthma flares. In addition to the allergens, cold air or smoke/fog used in haunted houses can trigger asthma by irritating the airway.
Tips to stay prepared for this fall:
If your child has asthma, make sure they have an unexpired rescue inhaler on hand in case their symptoms get triggered
If your child has asthma, be prepared with their asthma action plan
Avoid going out on lower temperature days if cold weather is a trigger for your child's asthma
Stay away from playing in damp leaves, which are prone to containing mold
Make sure your child takes a shower and changes clothes after coming home to help get the allergens off
Remove shoes and jackets at the doorway, so the pollen doesn't track through the house
Be prepared with their allergy medications and make sure they have taken their allergy medications for that day
A mask could prevent exposure to some particles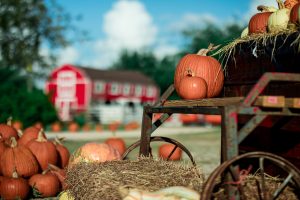 Hay and barns can be filled with mold, dust mites, and ragweed. Now that's a spooky thought!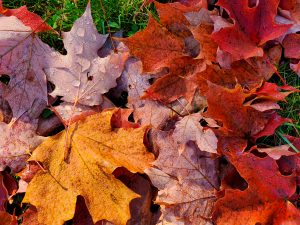 Fall leaves, especially ones sitting out for a while or damp, can have mold and pollens.
Our team is here if your child needs an evaluation for allergies or asthma with allergy testing! We are here to help you navigate your child's symptoms so they can enjoy fall fun!