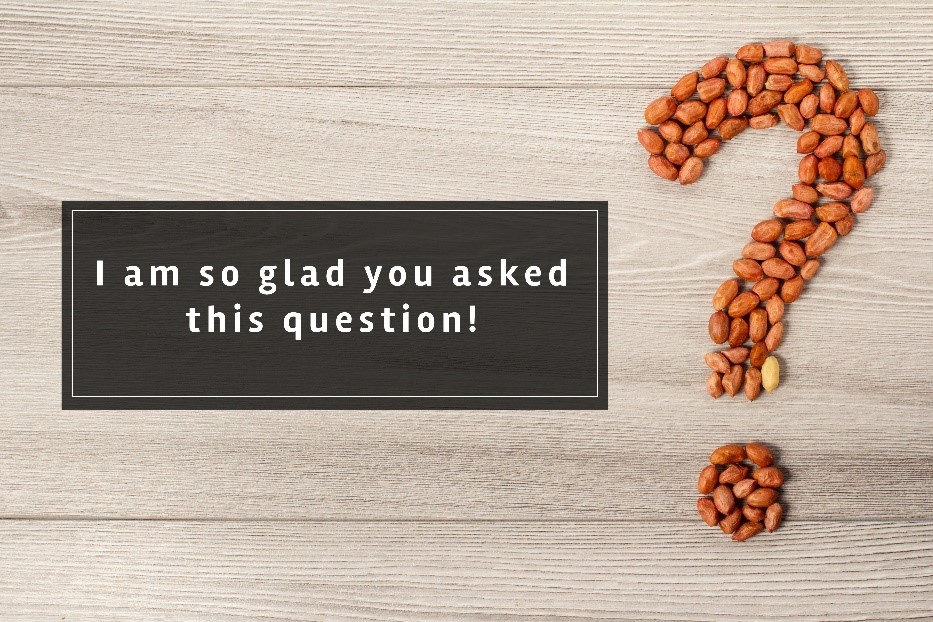 I know there is so much that goes into our minds as parents when managing our children who have food allergies.
You are the parent, and ultimately you know what is best for your child.
Our job at the Food Allergy Institute (FAI) is to partner with you to help "conquer" your child's food allergies.
What is Oral Immunotherapy?
Oral immunotherapy (OIT) gets your body used a food allergen, so it does not cause a reaction upon ingestion. OIT is a procedure performed and supervised by a Board-Certified Allergist in a clinic setting. It involves your child eating small amounts of their allergic food and progressively increasing the amount every two weeks. This process retrains the immune system to tolerate foods that previously would trigger an allergic reaction. Successful immunotherapy is when our patients can eat a significant amount of their allergenic food without a reaction.
How Effective Is Oral Immunotherapy?
Oral immunotherapy has been shown to be very effective.
When reviewing reports, published desensitization (able to tolerate) rates in OIT studies vary from 30% to more than 90%.
We are happy to report at the Food Allergy Institute; our Efficacy rate is 94%
Is Oral Immunotherapy Safe?
You can have allergic reactions with oral immunotherapy.
The most common reactions include localized symptoms such as itchy mouth, Gastrointestinal (GI) symptoms, and rashes. It is also possible to have an allergic or "anaphylactic" reaction while on Oral Immunotherapy.
This is why this therapy is done under the care of your Board-Certified Allergist in a supervised setting.
Also, a MINORITY of patients (3-5%) may develop a condition called Eosinophilic Esophagitis. This allergic condition can lead to inflammation in your esophagus, leading to gastrointestinal symptoms. Your FAI team will be monitoring your child for this condition throughout their oral immunotherapy treatment.
How Does Oral Immunotherapy Work at the Food Allergy Institute?
After you have been evaluated by our Board-Certified Allergist and are recommended for Oral Immunotherapy, you will be scheduled for your first day of the procedure referred to as "Day 1 OIT."
Day 1 of Oral Immunotherapy consists of a 6-hour visit at the Food Allergy Institute, where your child is given small amounts of their allergic protein every 20-25 minutes. When dosing is completed, they are observed in the clinic to ensure all doses were tolerated.
Once you have completed your DAY 1 procedure, your FAI team will review the OIT protocol with you to make sure you completely understand the process. You will receive your therapy solution and be advised on how to administer daily doses at home. You will return to the clinic every two weeks for your next dose.
Throughout the process, the FAI team will guide you and answer any questions you might have.
Once you have completed the OIT protocol, we are excited to celebrate your family's success with OIT "graduation."
At this point, your child will be able to ingest their allergic food freely.
Lastly, your provider will discuss the maintenance plan to maintain tolerability to the previously allergic food.
OIT can be Life-changing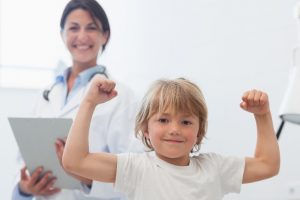 OIT can be lifesaving and absolutely life-changing.
Once the OIT therapy is complete, your child will be consuming their allergic food daily to maintain this desensitized state.
It provides many parents "a Peace of mind" which is our ultimate goal at the Food Allergy Institute. Parents report they can send their preschoolers to kindergarten without the stress and anxiety of an accidental ingestion because they know their child can tolerate the previously allergic food. School Age children can attend birthday parties, play dates, and sleepovers without their parents worrying about an accidental ingestion. It offers hope and promise to families who have food allergies affecting their quality of life.
You know that OIT may be right for you if……
a) Your child has a true IgE mediated food allergy as diagnosed by your Allergist.
b) Your ultimate goal as a family is for your child to consume their allergic food and include the "allergic" food into their diet freely.
c) You can commit to come to the clinic every 2 weeks to have your dose increased and monitored.
d) Your child does not have a known diagnosis of Eosinophilic Esophagitis
At the Food Allergy Institute, we are passionate about "conquering food allergies" so you can have the "peace of mind" that you deserve
Call today to schedule your consultation.