Red, itchy, swollen red bumps can appear suddenly as the result of an allergy or other unknown reasons. Our board-certified allergists are experts at determining the cause of hives, whether a reaction to food, allergen, or other irritants. These unpleasant symptoms make it difficult for kids and adults to find comfort.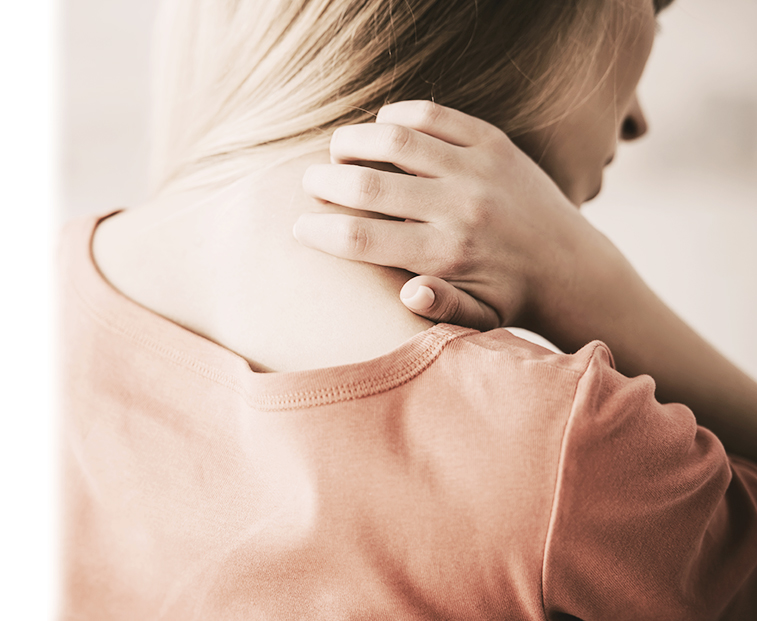 TREATING HIVES
Treatment focuses on providing immediate relief, resolving the hives outbreak completely, and establishing a proactive plan for the future. Hives usually are treated with oral antihistamines, steroids, or prescription medications. Seeing an allergist is important so that you can pinpoint the exact cause of hives and avoid known triggers.
Discover Comfort And Relief
Fellowship-trained, board-certified allergists. And, we're also moms.
Mary Hudelson, MD, Marie Fitzgerald, MD, Sasha Alvarado, DO, Angelica Ybanez-Bennett, PA-C, Emily Williams, PA-C.

See what our families have to say about Family Allergy and Asthma Care.
I have taken my 3 children to Family Allergy & Asthma Care for 3 years. They always take such good care of us. The staff is very nice. My children usually aren't fans of going to the doctor but everyone there makes them feel so at ease.
The office is neat and clean and the building is easy to find and get in and out of. I hope that if you are looking for a family allergist you would consider going to Family Allergy in Flower Mound. I would recommend this place to any friend or family member.
I have been a patient of this clinic for 8 years now. It has truly been a lifesaver. I say that because I had a near death reaction and I was literally saved walking in the door with the most responsive care you could get anywhere. I can say that all of the doctors here are the most professional, the most educated and the most competent of any in the industry.
Always caring for our patients and their families
We collect and record the latest pollen counts for North Texas at our AAAAI-certified counting station.